MetroPCS - #CloserThanEver UFC Campaign
UFC is the fastest-growing sport in the world, but most of our consumers can't afford expensive and exclusive Pay-Per-View events. So we created the #CloserThanEver campaign give them access to the sport they love in ways that had never been done before.
​​​​​​​
WATCH THE FIGHTS WITH A FIGHTER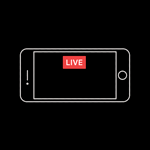 THERE'S VERY FEW THINGS UFC FANS LOOK forward to more than fight night. BUT what if you could watch the fights alongside your favorite fighters?
to BriNG FANS #closerthanever to the fights, we created a facebook live transmission that gives fans a second screen experience like no one else has brought to the ufc. 
WE WERE THE FIRST BRAND TO CREATE A BROADCAST-QUALITY PRE-GAME SHOW WHERE FANS CAN WATCH THEIR FAVORITE FIGHTERS GIVE FIGHT ANALYSIS, PREDICTIONS AND RESPOND TO FAN QUESTIONS LIVE FROM THEIR PHONE.
THE FACEBOOK LIVE SHOW INCLUDES DEMONSTRATIONS AND FIGHT STRATEGIES BY HALL-OF-FAME UFC FIGHTERS.
LIVE POLLS WHERE FANS CAN VOTE ON WHO THEY THINK WILL WIN THE UPCOMING FIGHTS.
FANS COULD INTERACT AND ask QUESTIONS LIVE on the comments section. this gave them unprescedented access to their favorite fighters, and even ufc president dana white.
MOST RECENTLY, WE HOSTED A PRE-FIGHT SHOW WITH UFC FLYWEIGHT CHAMP DEMETERIOUS JOHNSON, 
LIVE FROM A FAN'S HOME, TAKING #CLOSERTHANEVER TO NEW LEVELS.
BY CREATING INTERESTING AND ENTERTAINING CONTENT THAT COULD RIVAL ANY BROADCAST SHOW, WE HAVE MADE METROPCS THE PLACE TO GO ON FIGHT NIGHT.
WITH OVER TWO MILLION TOTAL IMPRESSIONS, AND MORE MENTIONS THAN ALL OTHER SPONSOR BRANDS

COMBINED

, WE'VE 
MADE AN EXCLUSIVE AND EXPENSIVE SPORTS PROPERTY ACCESSIBLE TO ITS BIGGEST FANS IN A WAY ONLY METROPCS COULD.
BE IN THE OCTAGON WITH DANIEL CORMIER
Not every UFC fan has been fortunate enough to see their favorite fighters live.
we BROUGHT every single fan into the Octagon By creating a 360 video in VR, we were able to 
allow 
fans to step in the OCTAGON and practice with the great Daniel Cormier.
THE VIDEO ALLOWS YOU TO EXPERIENCE WHAT IT FEELS LIKE TO BE INSIDE THE OCTAGON AND 
TAKING ​​​​​​​PUNCHES FROM A CHAMP. THE VR VIDEO ISS PLAYABLE ON VR GOGGLES, MOBILE, AND YOUTUBE.
WE ALSO SET UP VIEWING BOOTHS AT UFC FAN FEST EVENTS IN ORDER TO GIVE FANS A FULL IMMERSIVE EXPERIENCE.
See the full 360 video below. Works best with Google Chrome, Firefox and on mobile devices.
Art Director: Lucho Sanchez, 
Mike Washlesky, Mike Lopez,
Maury De Pro, Filiberto Cervantes.
Copywriter: Carlos Castro,
Steve Grimes, 
Jackson Long, Bilal Sheik
Digita/Sociall Strategy: Francisco Cárdenas, John Keehler, Matt Anderson, Erica Koehler, Daniel Martinez, Brandon Wainerdi 
​​​​​​​
Creative Director: Rodrigo Maycotte