Chick-Fil-A - "Greetings From the Cows" 2014 Calendar + Digital Campaign
The 2014  Chick-Fil-A Calendar
We created a calendar in which we follow a family of cows as they travel across the USA.
Furthermore, in order to extend the calendar's relevance throughout the year, we launched
 the "Traveling Cows" digital campaign so that users could followe the cows on their trip year-round.
Agency: The Richards Group
CW: Stuart Hill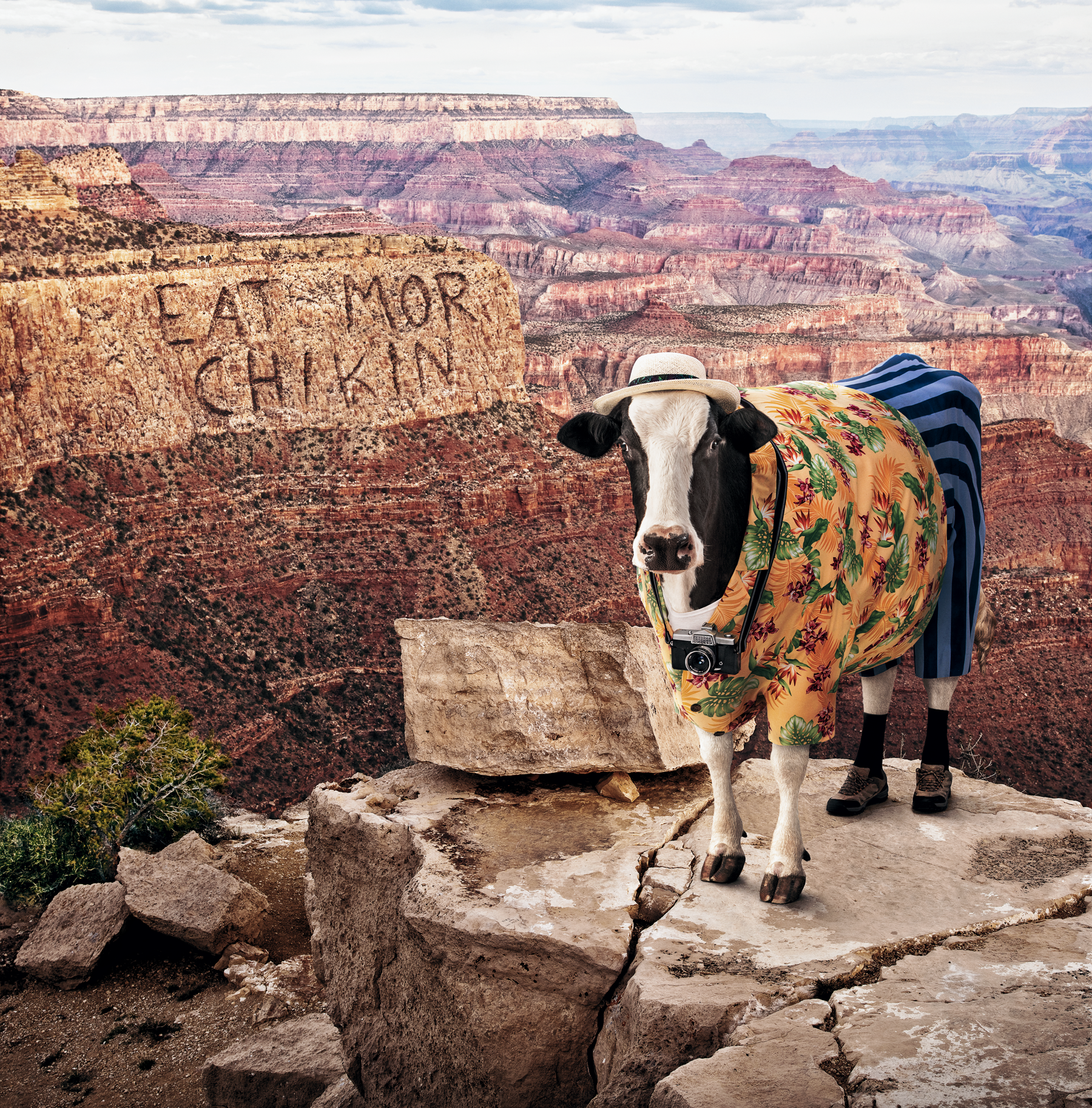 Every month had a coupon offer designed as a passport stamp. 
We collected souvenirs from every place the cows visited each month, placed them on the bottom right corner. 
Also, each month had a watermark from the state the cows were visiting.
"Traveling Cows" Digital Campaign
The cows posted on their social media accounts, sharing all of the places they stopped on their way to each month's calendar location. The entire trip was geographically and chronologically accurate.