MetroPCS - #CloserThanEver UFC Campaign
To expand the MetroPCS footprint within the UFC, we developed the

#Closer

Than

Ever

concept and the promise that no one can bring fans closer to the UFC than MetroPCS. 

It has since become a strong calling and a claim MetroPCS owns proudly, constantly seeking ways to bring fans and fighters #CloserThanEver in new ways that have never been tried before in the world of UFC. 
Here are some examples of how we've brought fans #CloserThanEver to the UFC.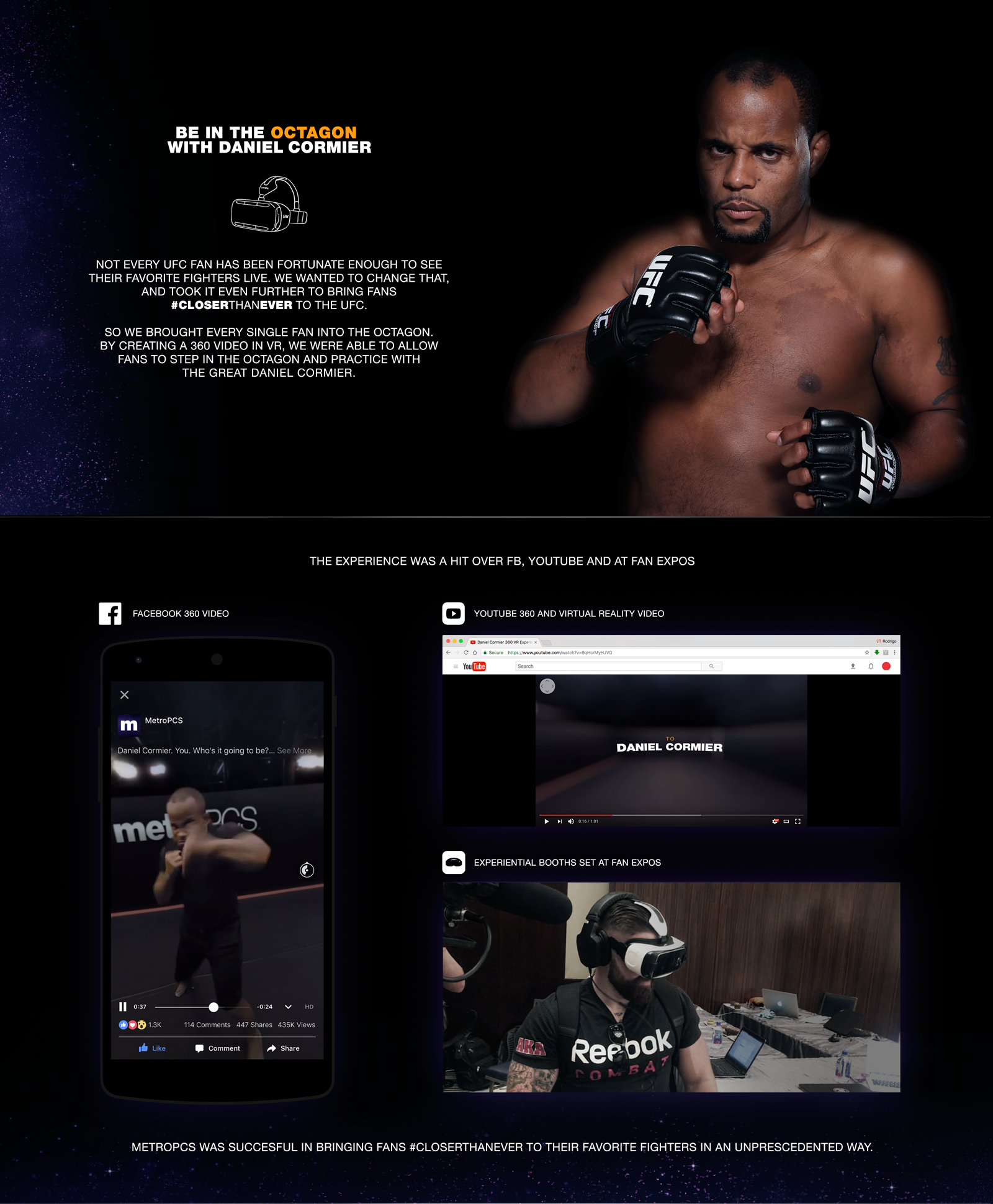 See the full 360 video below. Works best with Google Chrome, Firefox and on mobile devices.