MetroPCS - #CloserThanEver UFC Campaign
UFC is the fastest-growing sport in the USA, but most of our consumers can't afford expensive and exclusive Pay-Per-View events. So we created the #CloserThanEver campaign give them access to the sport they love in ways that had never been done before.
​​​​​​​

It has since become a strong calling and a claim MetroPCS owns proudly, constantly seeking ways to bring fans and fighters #CloserThanEver in new ways. 
Here are some examples of how we've brought fans #CloserThanEver to the UFC.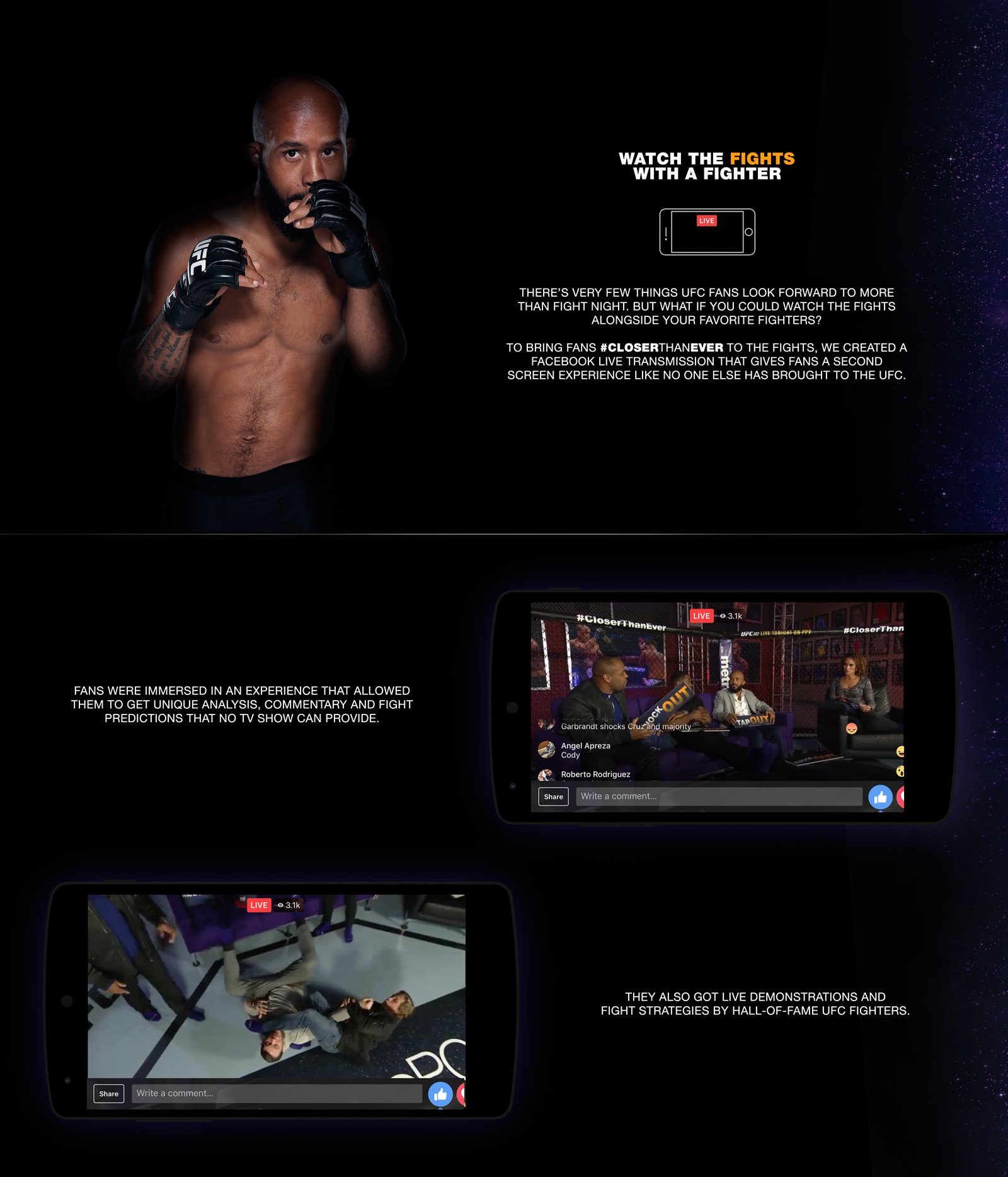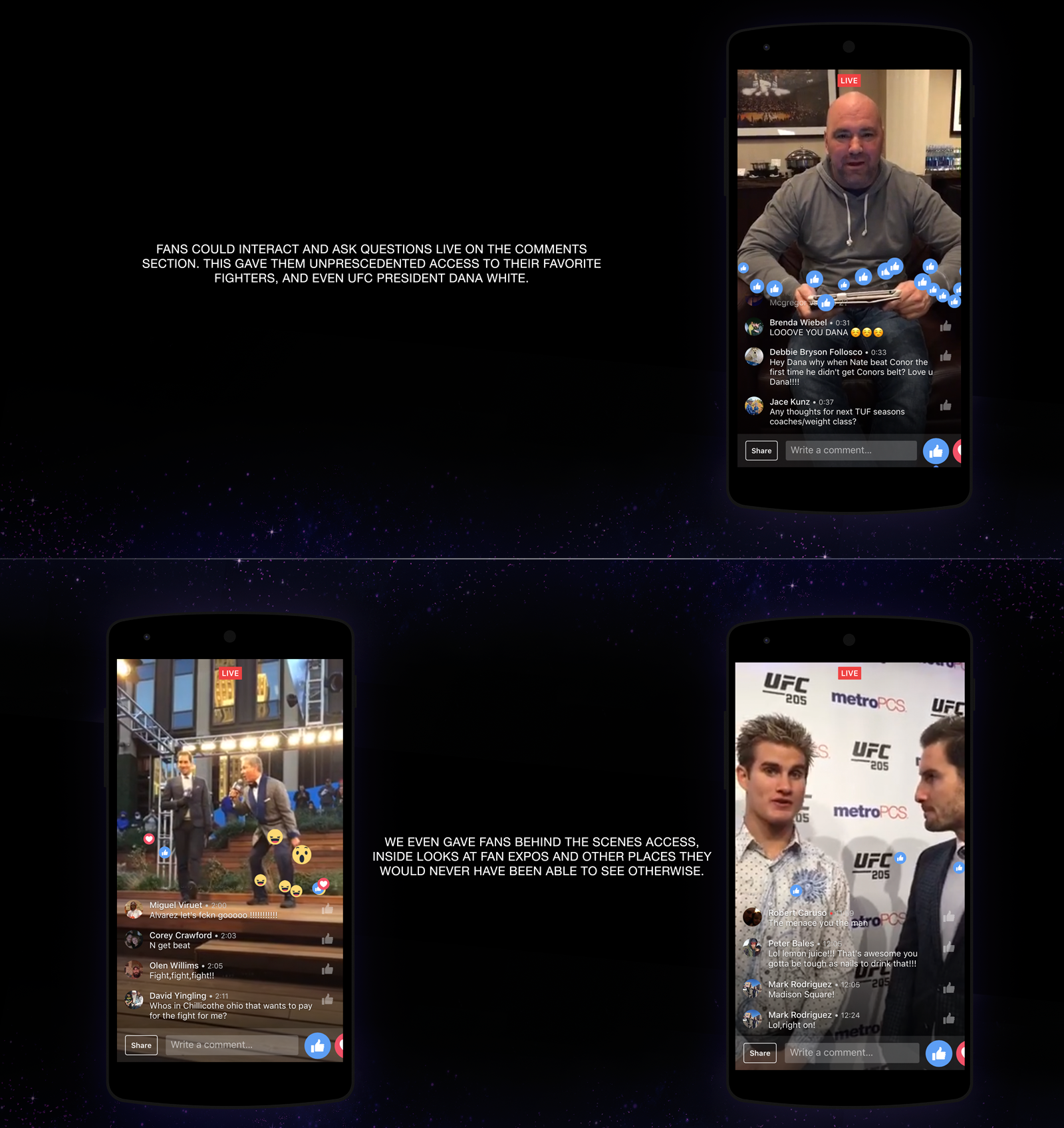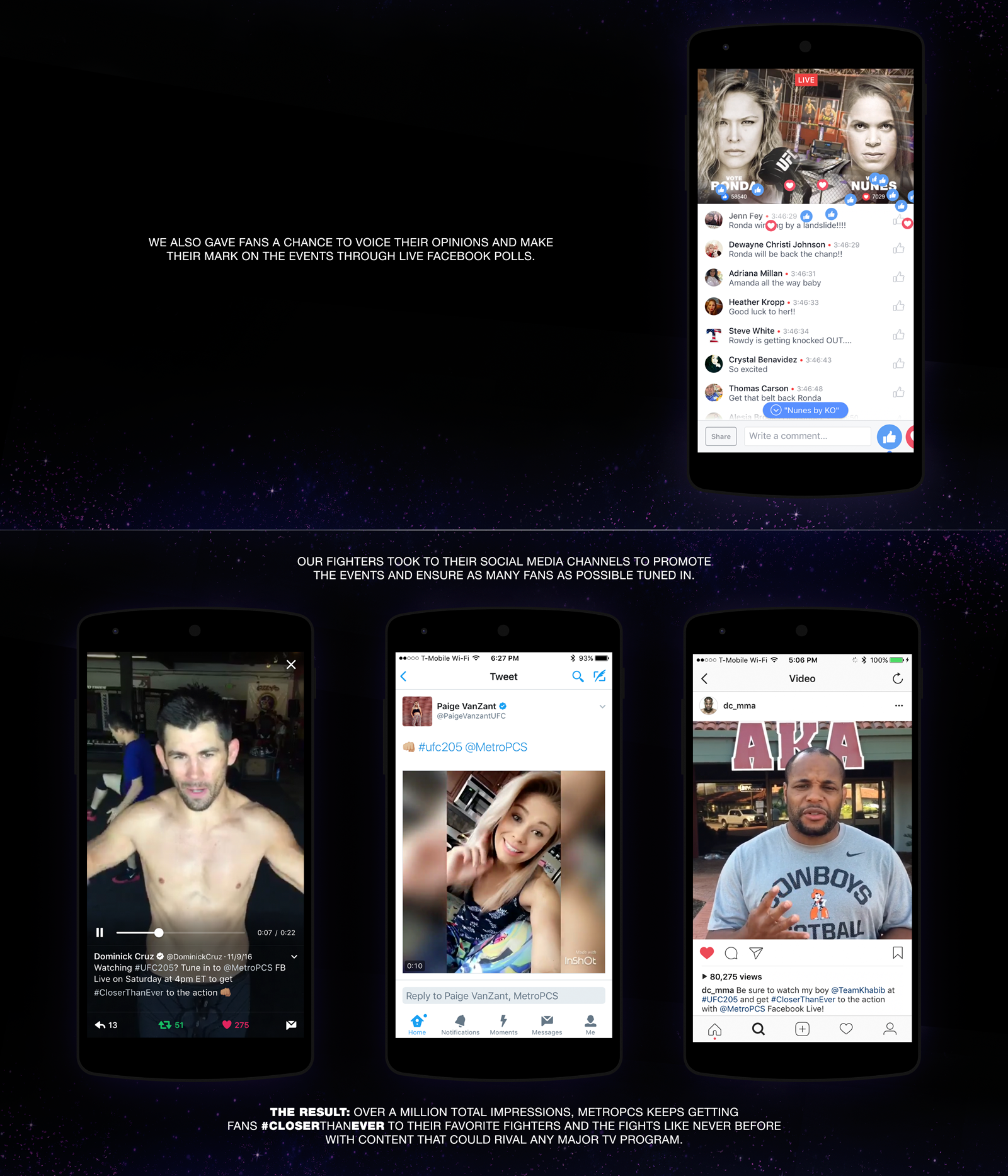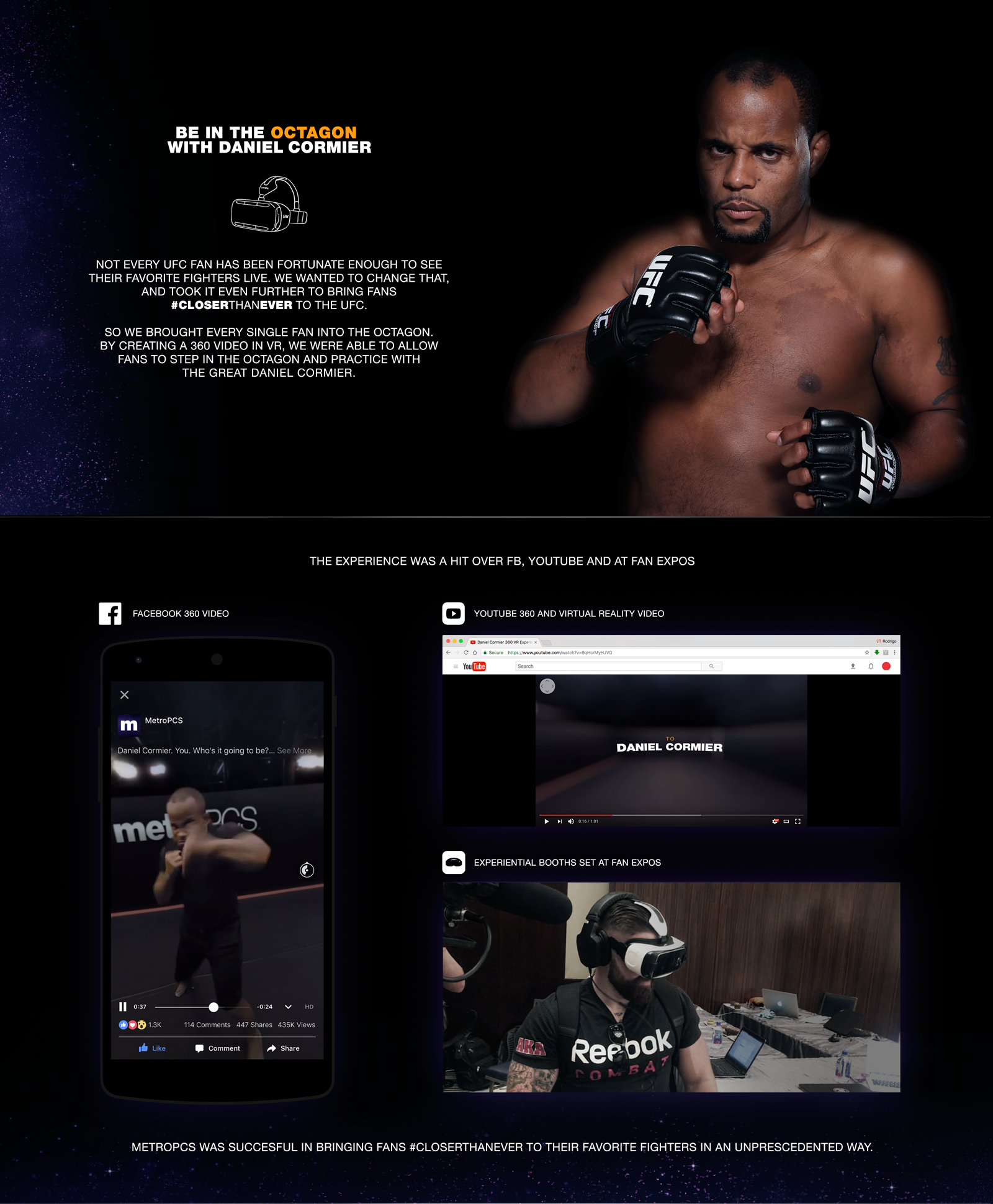 See the full 360 video below. Works best with Google Chrome, Firefox and on mobile devices.